IT'S ALL FOR YOU
Our offices are sprinkled with a beautiful combination of rare finds that you can't get anywhere else.
Why?
We believe in giving you what you need to take on each day with confidence. We've stocked natural soaps and lotions, handmade jewelry, and stop-in-your-tracks apparel and accessories.
Whether you have an appointment or not, stop by and walk through our boutique. You'll be happy you did!
ENVIRON SKINCARE
Using the power of science to create products that make a real difference to people's lives – helping to keep skin looking its healthiest.
Vitamin A – This is the cornerstone ingredient in the Environ skin care philosophy. They use their own vitamin Step-up System which was created to help skin become comfortable with an increase in vitamin complexes.
It was a groundbreaking development, introducing Vitamin A into skin care formulations. One of the top 5 plastic surgeons in the world, Des Fernandes, was a pioneer in this field and one of the first to successfully put Vit A and antioxidants into a cosmetic product.
His sister, believing in her brother, built Environ Skin Care from a dream to a global success. Today they have over 140 products in more than 70 countries.
They have received 100+ international awards and continue to be recognized by international skin care therapists, the medical community, beauty editors, aestheticians and movie stars.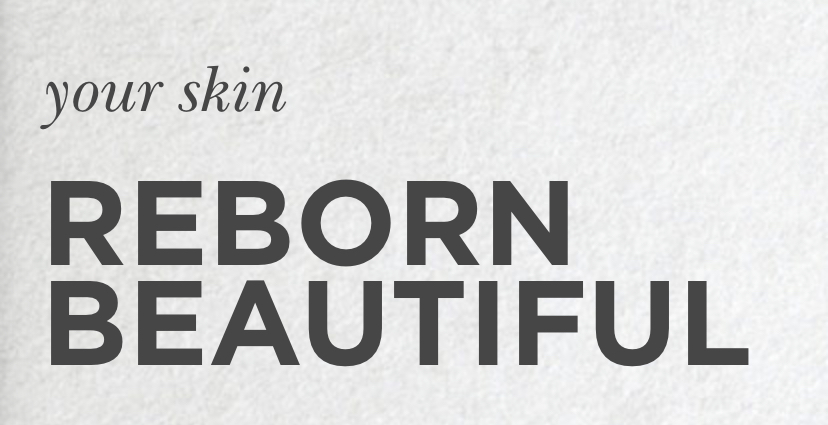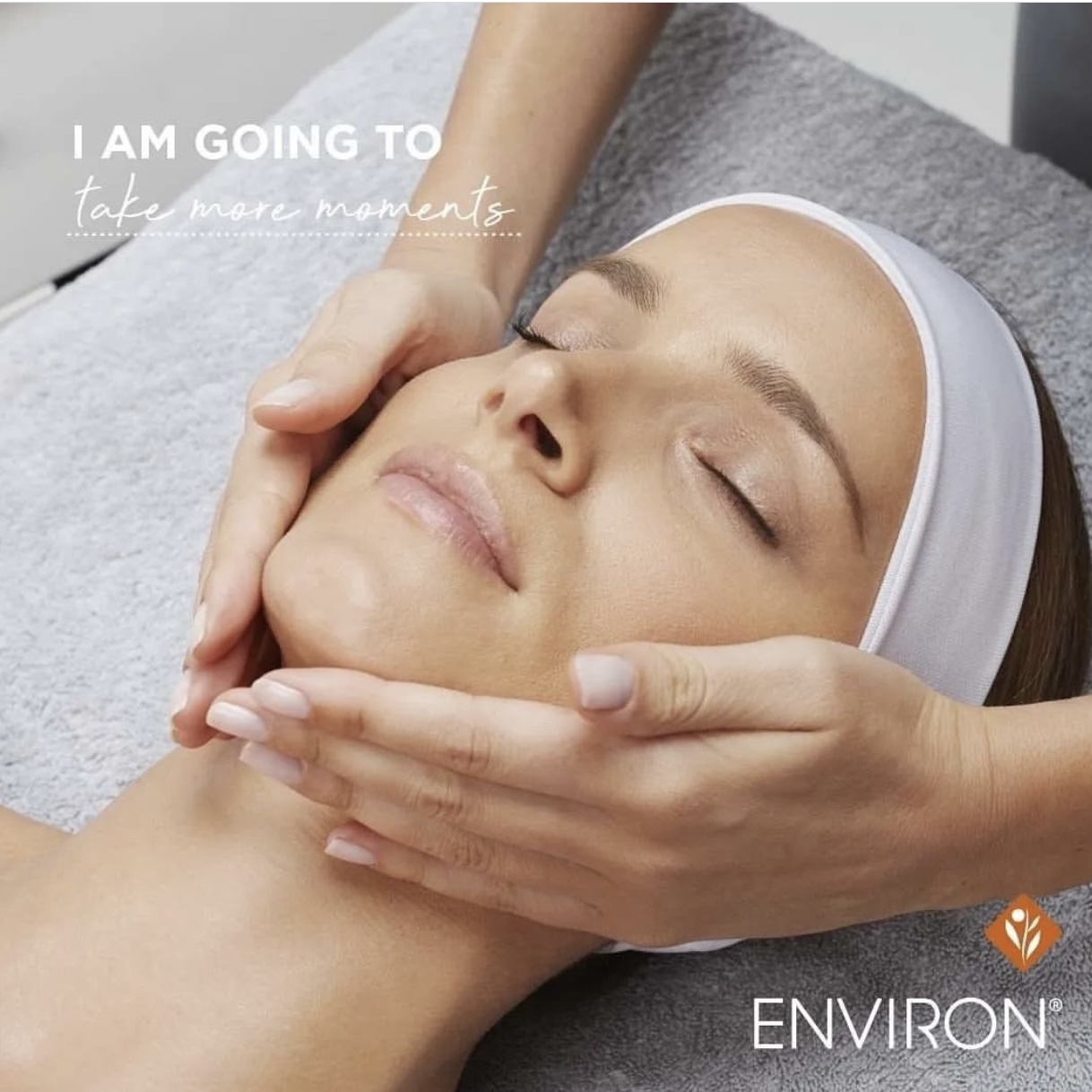 Other brands you can find in the shop:
Ortho Molecular Products
Evidence-based supplements that really work.
Ortho Molecular Products has partnered exclusively with health care providers to bring nutritional and healthier solutions of the highest efficacy for over 30 yrs. The most trusted voices in health care put their trust these products to help patients get healthier, more natural, and quicker manner. Their commitment to science, careful raw ingredient selection, and strict quality standards goes into every supplement they formulate.
Here at BBD, we work closely with the Ortho Molecular Rep, Macy, who is so informative and a great educator. She is always one call away if you need questions answered.
Grande Lash
Looking for a way to get more voluminous, thicker-looking lashes? Enhance your natural lashes with America's #1 eyelash serum! Grande LASH helps to transform lashes to achieve denser & longer-looking lashes in no time. An eyelash-enhancing serum which is created with a blend of vitamins, peptides & amino acids. These ingredients help condition & nourish short, brittle lashes. 91% saw longer looking lashes and 94% saw healthier looking lashes in just 4-6 weeks!
2021 Glamour's Beauty Award Winner!
We carry Grande Lips plumping serum too! This is a high gloss volumizer which gives the appearance of plumper lips with no discomfort. It is made of Volulip and hyaluronic acid. 90% saw fuller lips and 97% said lips felt hydrated! We carry the colors Spicy Mauve and Barely There.
Grande Cosmetics are cruelty free.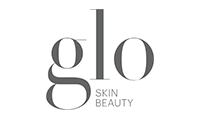 Glo Skin Beauty
The Glo Company focuses on mineral makeup and skincare products. Glo believes that the products you use every day should make a difference in your health and overall being The products are clean and cruelty free. Their commitment to clean means that they never formulate with parabens, talc, artificial fragrance, irritating sulfates, phthalate, harsh colorants, polyethylene beads or mineral oil.
Cell Food
The Cell Food formula used today is supported by 70 years of research! It is made from the finest plant substances and its formulation can hold its powerful properties and deliver them through ingestion to every cell in the human body! It takes 9 months to manufacture this amazing product.
Cell Food contains all naturally occurring substances that are essential for the body's numerous biochemical functions. It brings to our diet what modern living has taken away. It has 78 trace elements and minerals ,34 enzymes, 17 amino acids, electrolytes and nascent (newly born) oxygen and hydrogen as byproducts.
Cell Food was created by Everrett Storey, a friend of Albert Einsteins! In the 70s a Vietnam Vet with devastating injuries took Cell Food and the results were startling and dramatic in every area of his health. So, in the late 1980's this Vietnam Vet, Jerry Rhoten, met with E. Storey before his death and arranged to purchase all needed to keep Cell Food in production.
What can it do?
It has the ability to reduce oxidative stress and may be useful in the prevention of premature aging.
Increases energy levels without artificial stimulatrion
Increased brain funtioning alertness and concentration.
Supports lung/breathing function
Safe oxygenation of cells
Strengthens the immune system
Neutralizes free radicals- it's a powerful antioxidant
Enhances electrolytic activity
Sustains endurance and stamina
Helps remove lactic acid for better athletic performance
95-100% nutrient absorption
Eliminates bacteria and parasites
Increases absorption of all other nutrient intake – saves money
Helps digestion and elimination
Promotes faster injury recovery
Helps normalize pH
Gluten free and certified Kosher
CBD MD
From Farm to Bottle – Utilizing their own special manufacturing process, The CBD MD company is able to achieve pure production that results in wholesome CBD products.  By using domestically sourced hemp plants, they are able to monitor what goes into every product batch carefully. While others may choose use of synthetic CBD or a less-expensive, less-regulated international source of hemp, CBD MD believes in quality over quantity.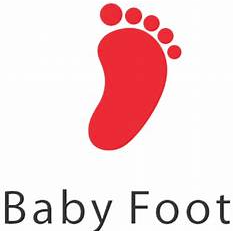 BabyFoot
Baby Foot peels are designed to remove the unsightly, dead skin cells on your feet that build up over time and can contribute to numerous problems associated with the soles of your feet. Dead skin cells build up due to pressure and friction from daily activities such as standing, exercising, and just wearing shoes. yikes! Feet can become cracked and painful from this accumulation of dead skin.
Frequent use of foot files and razors have been used to "remove" the dead skin off feet. However, this is only a temporary fix because as we now know from recent research, filing generates more friction to the soles of your feet which in turn creates more dead skin!
Baby Foot's scientifically formulated foot peels are made from high-quality ingredients, including 16 types of natural extracts that exfoliate and moisturize at the same time. Fruit acids, such as Glycolic Acid and Citric Acid, allow the dead skin cells to peel, while the Alcohol makes the dead cells soft, and the Salicylic Acid, Lactic Acid and Isopropyl stimulate a flaking effect. The fruit acid penetrates layers of dead skin cells and breaks down desmosomes, which hold the layers of dead skin together. As a result, your feet remain undamaged, while the dead skin peels away easily to reveal a fresh layer of skin. After this process is finished, your feet will feel healthy, beautiful and baby smooth.
Baby Foot has not been tested on animals and does not contain any animal related ingredients.
COME CHECK IT OUT!
We're located just off 14 Highway in the heart of Nixa. We hope to see you soon!
ADDRESS
105 Ridgecrest Ave. Suite #3B in Nixa, MO 65714
In The Crimson Plaza (We are in the same building with Alps Pharmacy and Wellness) right off Highway 14
OFFICE HOURS
Monday – Friday – 9 AM – 4 PM
Medical Spa Nixa Missouri | The Skincare of Your Dreams
Everything that you have hoped for in your skincare is right at your fingertips here at Blessings by Design Nixa Medical Spa. We would love to help you gain confidence by directing you to the very best skincare the market has to offer you. Our trained staff members are ready to direct you to the perfect skincare for your needs. Finding a unique selection of skincare can be hard but not at blessings By Design. Our boutique is always stocked with the highest quality skincare nature has to offer. We believe in a holistic approach to skincare and that is what we have provided for you here at Medical Spa Nixa Missouri. If you are not in the market for skincare, our boutique will still be able to interest you.
Here at Medical Spa Nixa Missouri Blessings by design we are completely stocked with a natural selection of soaps, lotions and handmade jewelry. You will not want to pass any of these amazing products up. Good news for you! You won't even need an appointment to come in and walk around our gorgeous and natural boutique. All you have to do is be in the area to pop your head in. We promise that you will be so very glad that you did. There is truly nothing like our inviting space here at the most highly revered Medical Spa Nixa Missouri.
Believe in the power of natural skincare. If you haven't tried any products yet then you will have to come in an experience the magic for yourself. Nothing will ever put you in a better headspace to take on the day more than a natural skincare routine in the morning and in the night. We promise you that you will step out of the door everyday with confidence and poise after you dive into the world of natural skincare.
Again, if skincare isn't your thing, don't worry, we have a wide selection of show stopping apparel that will add statement pieces to your already fabulous wardrobe. From bold purses and fashionable hats, to unique handmade bracelets, earrings and necklaces, we have everything you could need for your incredible sense of style. Of course, all we want to do is provide you with the incredible clothes and accessories that you have always wanted. There is never a need to shop anywhere else because the blessing by design boutique will be your one stop shop for all your skincare, clothing and accessory needs.
Come in today so that you can live out your fantasies of having gorgeous skin and "it girl" clothing and accessories. Having dull and boring clothes and accessories will be a thing of the past after you have shopped in our stunning Blessings By Design medical spa Nixa Missouri boutique. You are always garuanteed a Unique find when you shop with us. There is no way you could be sad or dragging after visiting our incredible boutique. You'll have a refreshed wardrobe and even more refreshed skin. See for yourself by coming in and checking out all we have to offer. You can give us a call today at 417.374.7443 or visit our website https://blessingsbydesign.net/
Medical Spa Nixa Missouri | Creating Confidence One Product at a Time
You will not believe your eyes when you visit the best Medical Spa Nixa Missouri Blessing by Design. We have everything you could need from refreshing, natural skincare, to uniquely hand curated jewelry. We can help you find exactly what you are looking for. Are you needing to refresh your wardrobe and change your lifestyle up just a little? No problem! We have everything that you could need when it comes to clothing and skin care. If you have been looking for a more natural approach to your skin care then we have you covered. Everything in our repertoire is natural and derived from only the most high-quality ingredients.
We have multiple brands that you can choose from. If you are in need of a direction, then we can have a skin care specialist on our team help you out and direct you to the perfect skin care for your skin type. We have skin care brands that you may not find in any other store. Our main goal is to provide you with a unique skin care regimen that is going to provide you with gorgeous skin and intern provide you with confidence. Here at Blessings by Design we absolutely want to instill confidence in you every day of your life.
We carry unique brands such as Environ, that relies on science for their ingredients to bring you the most effective skincare results. Ortho Molecular Products that is partnering with solely health care provides to bring you the alternative to nasty chemical based skincare products. Glo Skin Beauty that focuses mainly on minerals that make up our skincare and makeup. They would love to clean up your routine when it comes to makeup and skincare. We also carry CBD MD. This brand is truly going to be farm to bottle. Carefully thought out by professionals, this brands brings you wholesome CBD skincare that will transform the way you look at yourself in the mirror.
Some of our other brands are Grande Lash. They provide a serum that will take your lashes to the next level. They promise to provide you with more dense and lengthy lashes in just 4 to 6 weeks of using their product. How could you say no to this amazing product? Medical Spa Nixa Missouri has one more brand of skincare to offer. This is Cell Food. With Cell Food, you can be reassured that you are getting tried and true products. They have been in business for 70years.
Do not ever miss the opportunity to stop in and just say hi. I am so sure that we will be able to educate you on the products and brands that we provide for you here at Medical Spa Nixa Missouri Blessing by Design. You can give us a call today at 417.374.7443 or visit our website https://blessingsbydesign.net/