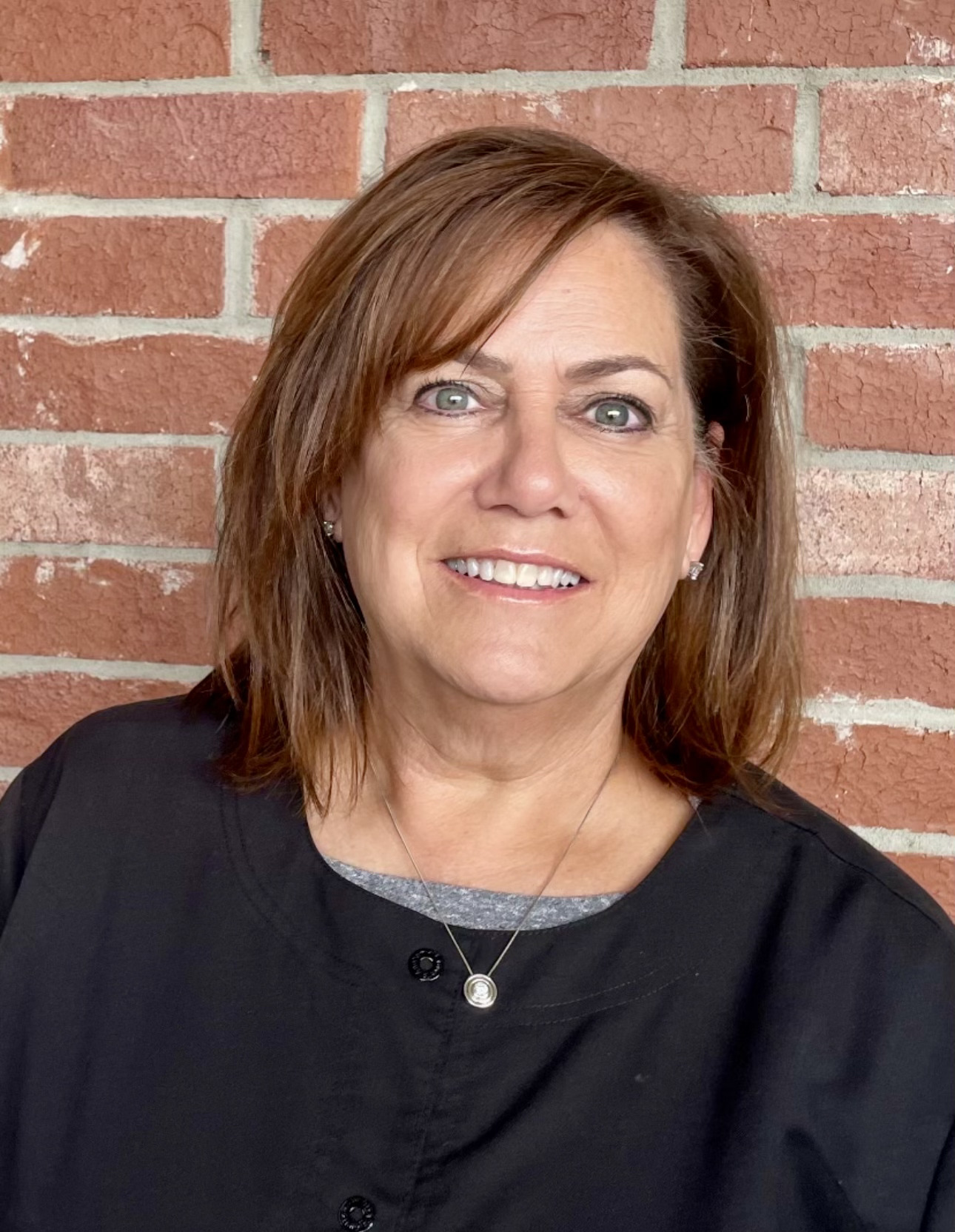 DEANNA VIEBROCK
R.N., N.P., OWNER
Deanna is one of the rare people who enjoys, and embraces change and learning, so her journey has taken her in many directions. However, the one common thread to everything she has pursued is simply people. She LOVES working with people! She has been a Registered Nurse (R.N.) for over 25 years with experience in hospital nursing and physician pain management. Deanna began pursuing Medical Aesthetics in 2010 and completed a Naturopathic Practitioner (N.P.) program 4 years ago.
She loves this field because there is always something new to learn and the field is always advancing. She is all about aging gracefully but as naturally as possible and recognizes we all need a little help to combat the havoc that gravity and our environment wreaks on our skin and bodies.
Her experience and training focus on anti-aging wellness. She specializes in plasma skin tightening, medical micro needling and permanent makeup application treatments with the most advanced training. She has trained with international trainers in California, Chicago and New York.
She married her high school sweetheart 37 years ago and they have built a life they love, raising their 3 children. She now has the highest honor of being "Nana" to 3 beautiful and smart itty bits (her grandkids). She is a Missouri born/raised girl, and although moved away to Kentucky for 15 yrs. after college came back home and has raised her kids here. She loves the Midwest and the changing seasons, with Fall being her favorite! She loves most things fall, crisp air, leaves floating down from the trees and most things pumpkin! Deanna loves great conversation while sipping on a Chai Tea, itty-bit time and having her family all together! She currently attends Hope Church in Springfield where her and her family have served for almost 20 years and adore their church family.
She looks forward to meeting you, whether to address anti-aging, simply maintaining your complexion, to walk the health and wellness journey together or simply to shop BBD's little boutique. She and the rest of the BBD team can't wait to link arms with you and assist you on your aesthetic wellness journey.
JOEY HAY
PROFESSIONAL COUNSELOR
Joey is a professional counselor who declined to be state-licensed due to her strong Biblical focus. Her experiences and qualifications include a Master of Counseling degree from AGTS (Evangel). Joey has 10+ years on pastoral staff and women's ministry, with extensive experience with Sozo-style ministry.  She has traveled and led over 30 mission trips abroad.  Joey is certified in Prepare/Enrich pre-marital screening, which is the #1 premarital and marriage assessment tool, using evidence-based skills and insights to foster healthy relationships.  She has over 40 years of experience as a Bible teacher, speaker, and prayer leader. She has a passion for inner healing, integrating soul and spirit wholeness. Her counseling services include clients of all ages. Joey counsels individuals, couples, and families.
Joey and her husband, George, just celebrated their Golden Wedding Anniversary (50 yrs.!) They have 2 adult children and 4 wonderful grandchildren.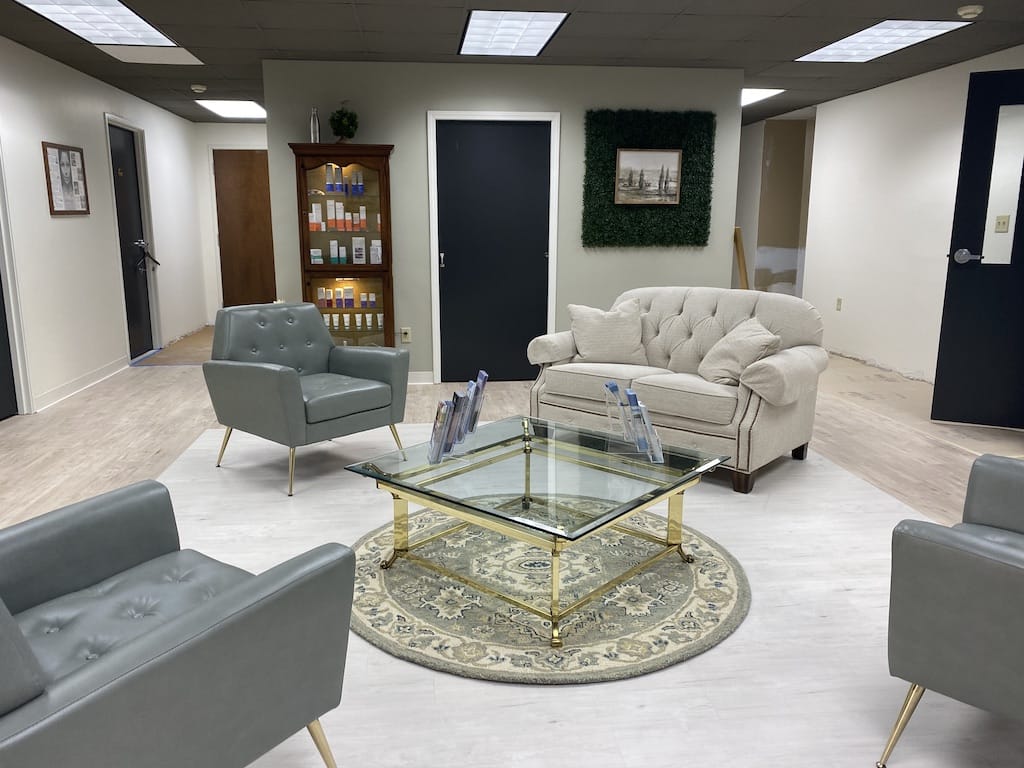 Mary Margaret Thompson
R.N., B.S.N., OWNER
Mary Margaret has been a nurse since 1999. Nursing comes very natural for her since her mother and her grandmother were also nurses. The last 16 years of her career has been with the Hulston Cancer Center in the Outpatient Oncology Clinic. She loved this job and especially the amazing patients she had the privilege to care for. Before Oncology she worked in ICU, Urology, and Med-Surg.
She has enjoyed joining Deanna as business partners on this wonderful adventure! She is a certified and trained Thermographer. As, an RN she is truly enjoying this new wellness side of nursing.  We are thrilled to bring this beneficial assessment tool to the clinic. The images we capture through this technique can show a person the different temperatures on their skin which shows us inflammation.  This can be an indicator of many other issues that could be brewing. It is a glimpse into your body's health like no other and can be used as part of your health journey.
Mary Margaret is trained in injectables including Dysport/Botox and Dermal fillers along with hair restoration. She is also trained in small lesion removal, customized facials, eyelash extensions and lash lifts.
She grew up in Greenville, MS. Her family moved to Nixa in 2006 from Mississippi. Her husband, Tommy, have been married since 2000 and have two children. Tommy and Mary Margaret grew up in the same MS town and he was her 5th grade boyfriend! Their oldest child graduated from Nixa in 2020. Their youngest will graduate high school this year (2023) and will then head off to college. They will then be empty nesters and have many mixed emotions about that!
She is beyond grateful for her faith, family and friends. They attend St. Joseph Catholic Church in Ozark.  She loves helping others in any way she can and will always be looking out for your best interest.
Amber Barton
L.M.T.
Amber is a Licensed Massage Therapist and has been practicing for 9 years. She feels blessed to have received a great foundational training in relaxation and neuromuscular therapy massage techniques as well as a certification in cupping. She enjoys using a clinical approach, such as neuromuscular therapy and feels that precision and accuracy can be achieved to support health as well as provide pain management and relief. Amber is a phenomenal therapist who will tailor your sessions to fit your exact needs and concerns.
She feels whole heartily that the Lord has blessed her in allowing her to work as a massage therapist in Nixa the last 8 years where her husband and her live. Here they are raising their 2 amazing, fun, and rowdy boys. She says she is so excited for this opportunity to be a part of Blessings by Design and continue to serve in the Nixa community.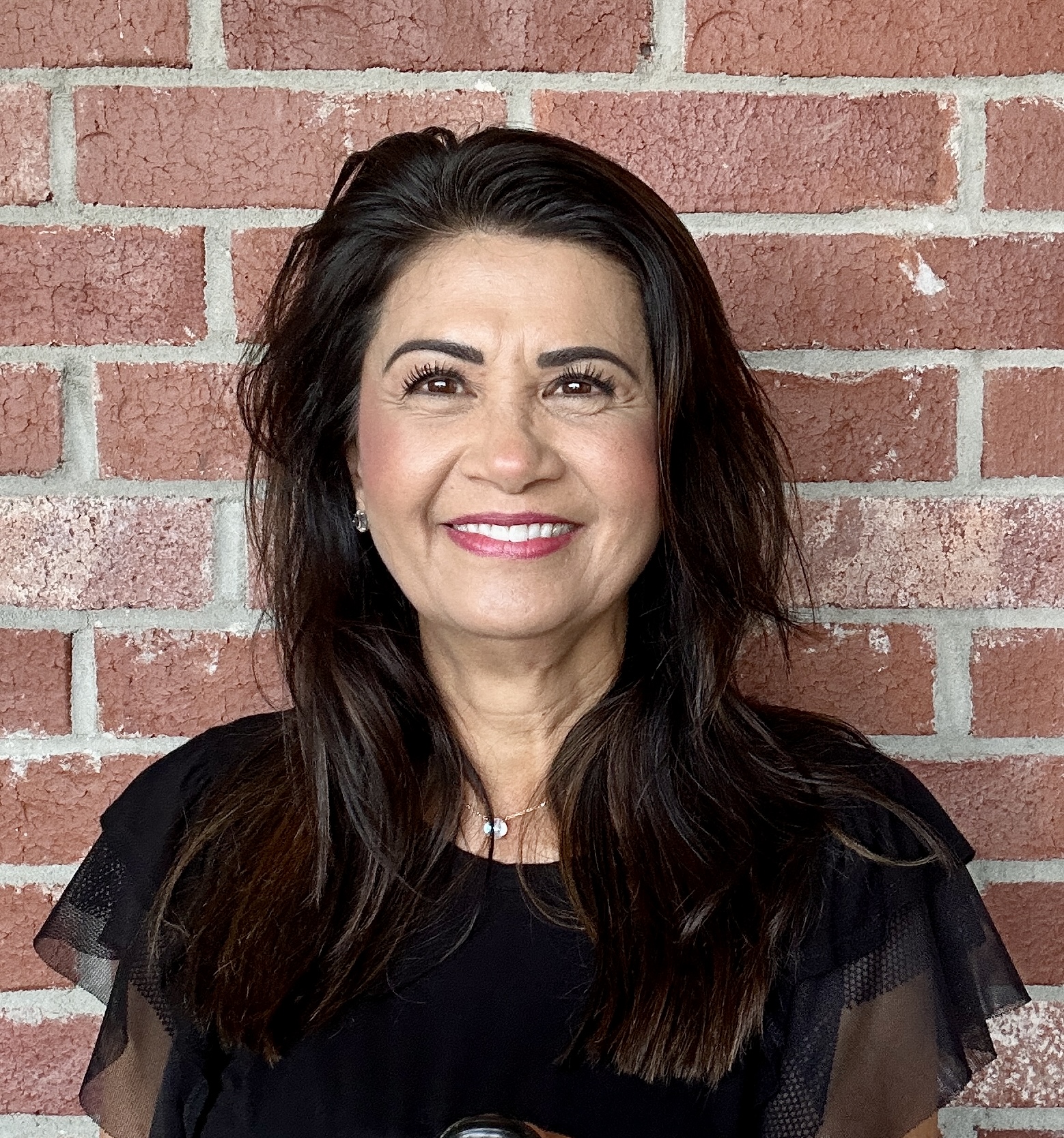 Ragena McMillen
Esthetician, Nail Technician, Permanent Makeup Tattoo Artist
Having been in the beauty industry for over thirty years, Ragena is able to offer all her specialty services here at BBD. She has been an instructor in the beauty industry providing countless hours of instruction to many beauty professionals in esthetics and nail technology. She holds several state licenses. She has outstanding customer service and loves the many facets of the beauty industry. Ragena is a woman of faith and an inspiration to many.
Health and wellness has been a passion of Ragena's since 1999. From her own personal journey to health, she has developed expertise in nutrition and lifestyle. She is always willing to help someone in their journey and is even putting together a beauty and wellness cookbook!
Ragena and her husband, Todd, have 5 grown children and 4 beautiful grandchildren between them. She has lived many places in her lifetime but has called this area home for the last 25 years.
Savannah
Reception & Social Media 
Savannah joined our BBD Team in March of 2023. She is our receptionist and social media guru, and has over four years of spa experience under her belt. Savannah is also in the beginning stages of becoming a licensed aesthetician so she can eventually provide services, too. In her free time, she spends time with her border collie Theo and her boyfriend Ben. She's a born-and-raised Nixa resident and even though she's moved away a couple times, she always comes back to her roots and her family.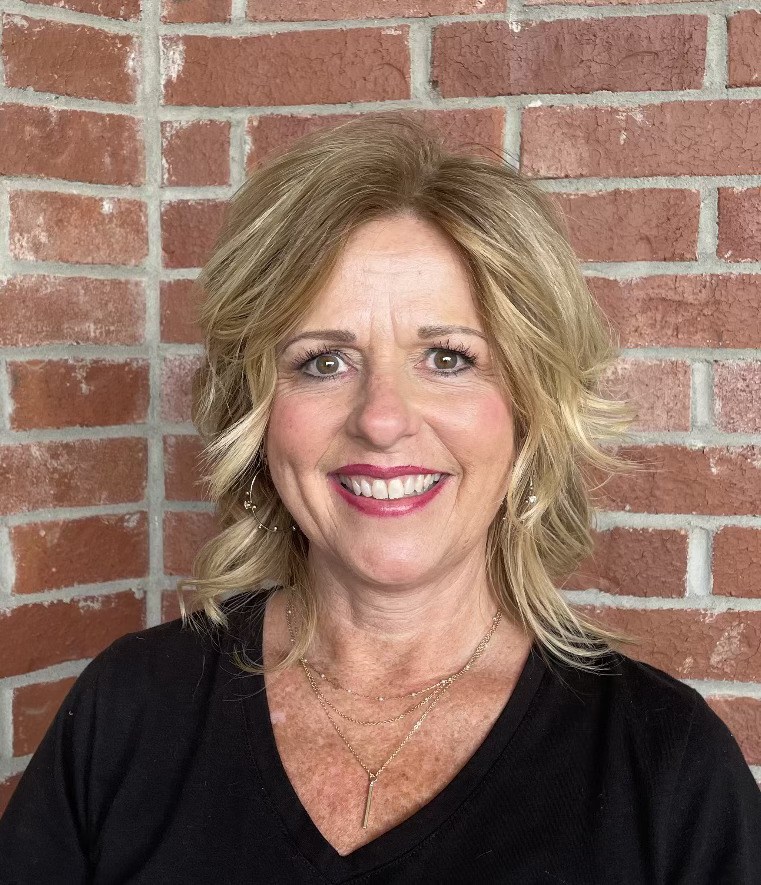 Karla Thrasher
Public Relations Representative
Karla plays a unique role in our BBD Team. Most of her time is spent outside of our business and in yours instead! She is our PR rep that spreads the word about BBD. Karla has lived in the Nixa community for over 30 years now. She was sought out by us because of her marketing expertise, known love for our city, and her way of making meaningful connections.
Karla goes around in the community to share about BBD's services, new location, upcoming events, and other helpful information. She is in charge of grass-roots growth and we are so thankful she is on our team! She is passionate about seeing BBD grow and is always seeking new ways to let more people know about our spa. Let us know if Karla has been by to see you in your office, or if she hasn't and you want to meet her. She is an invaluable asset to our BBD Team and we know you'll love her like we do! 
About Medical Spa Nixa Missouri | Renew Your Spirit
If you are eager to know everything about Medical Spa Nixa Missouri then stop in and you will be created with a friendly face. Here at Blessings by design we prioritize each and everyone of our clients and hold you to the highest standards. We believe that everything we do is to benefit you as the client and rejuvenate your spirit. Not only do we want to revitalize your spirit we also would love to rejuvenate your skin and ensure that your inner glow comes through to the outside as well.
Who is blessing by design? Blessings by design is an aesthetic and wellness clinic that focuses primarily upon non-invasive natural skin care procedures that will have you glowing for days and days upon end. If you haven't dreamed of having that beautiful glow about you then blessings by design is so excited to provide you with this.
What can blessings by design do? Blessings by design is going to improve so many qualities of life for you. Everything that you have ever wanted out of life we will be able to improve upon for you. It's always going to be our number one priority for you to look better and to feel better. We would love to talk to you all about the wellness benefits that our services can help you with. If you have been feeling foggy lately this is no problem for our professionals. We are going to increase your mental clarity and improve your quality of sleep. Therefore you were always going to feel better once you are done with our treatments. No concern is too small for our team to handle. No one cares more about medical spa Nixa Missouri than us so Your concerns are now our concerns. This is because we want to provide you with a beautiful skin care routine that is going to improve your skin and help you gain confidence for a lifetime.
Who should call blessing by design? Anyone that has had problems in the past with confidence surrounding their skin should give us a call right now. Here at blessings by design, we would love to tell you all about Medical Spa Nixa Missouri. Things we would love to discuss with you are how we can improve your energy levels, help your injuries quicker and even reduce inflammation. We understand that a holistic approach to any problem is better than a secular one. This is exactly why blessings by design has created such an amazing environment for you to thrive in and look at your health as a holistic and not secular idea. If you want to know more about medical spa Nixa Missouri, it is easy to get in contact with us.
Mindset is a huge part of the whole game called life. Not only are we going to address your skin care concerns we are also going to be able to immerse you in an experience that will change your mindset as well. We can do this by creating an experience that is easy to drift into. If any of this is intriguing then all you have to do is that you were appointment with us today. You can do this by giving us a call at 417-374-7443 or visit our website here at https://blessingsbydesign.net/.
About Medical Spa Nixa Missouri | Compassion and Care
Would you like to know more about Medical Spa Nixa Missouri? You are in luck because we are going to tell you everything about us here at Blessings by Design. We are going to offer you multiple services such as incredible beauty services, revitalizing wellness services, and sensational massage services as well. When you are a client of ours here at Blessing by Design, we will be able to meet with you to be able to fulfill your skincare needs and exceed the expectations that you have set on yourself. Every single one of our trained professionals here at blessings by design are going to give you the care that you would give yourself. We want you to see yourself in a new light and that is exactly how it will paint the picture for you. Nothing can ever beat the way you will feel after one of our excellent treatments.
There are several treatment rooms within our relaxing spa. We want to create a sanctuary for you to melt into the treatment we are giving you. Sometimes relaxation can come by to few and far between but here at blessings by design, we believe we can optimize your relaxation time. Melt away your cares at our gorgeous and luxurious spa. How are we going to provide this environment for you? Each and every single one of our spa treatment rooms have been carefully designed by our team to ensure that your relaxation is at its highest quality.
Maintenance is something that we can provide for you as a service as well. If you are just in the market to revitalize your spirit then you can step in for one of our special and sentational massages. Everything about medical spa Nixa Missouri Blessings by Design is curated to emerse you into a spa experience of a lifetime. We believe that your body needs to operate as a well-oiled machine and that is why we are so diligent about providing you with the most relaxing experience possible. The stress of the day can be forgotten once you step foot in our spa. Give in to the natural way of thinking when it comes to your body and skin.
If you are not ready to commit to the healing properties of our treatments, you will want to check out our boutique. We have plenty of products that would interest you from clean skincare to the eye-catching wardrobe you have been dreaming about. Nothing is out of reach when you visit Blessings by Design. If you are in the area and would love to know more about Medical Spa Nixa Missouri, you can give us a call at 417-374-7443 or visit our website at https://blessingsbydesign.net/