Ultrasound Hair Removal
Trans Epidermal Device (TED)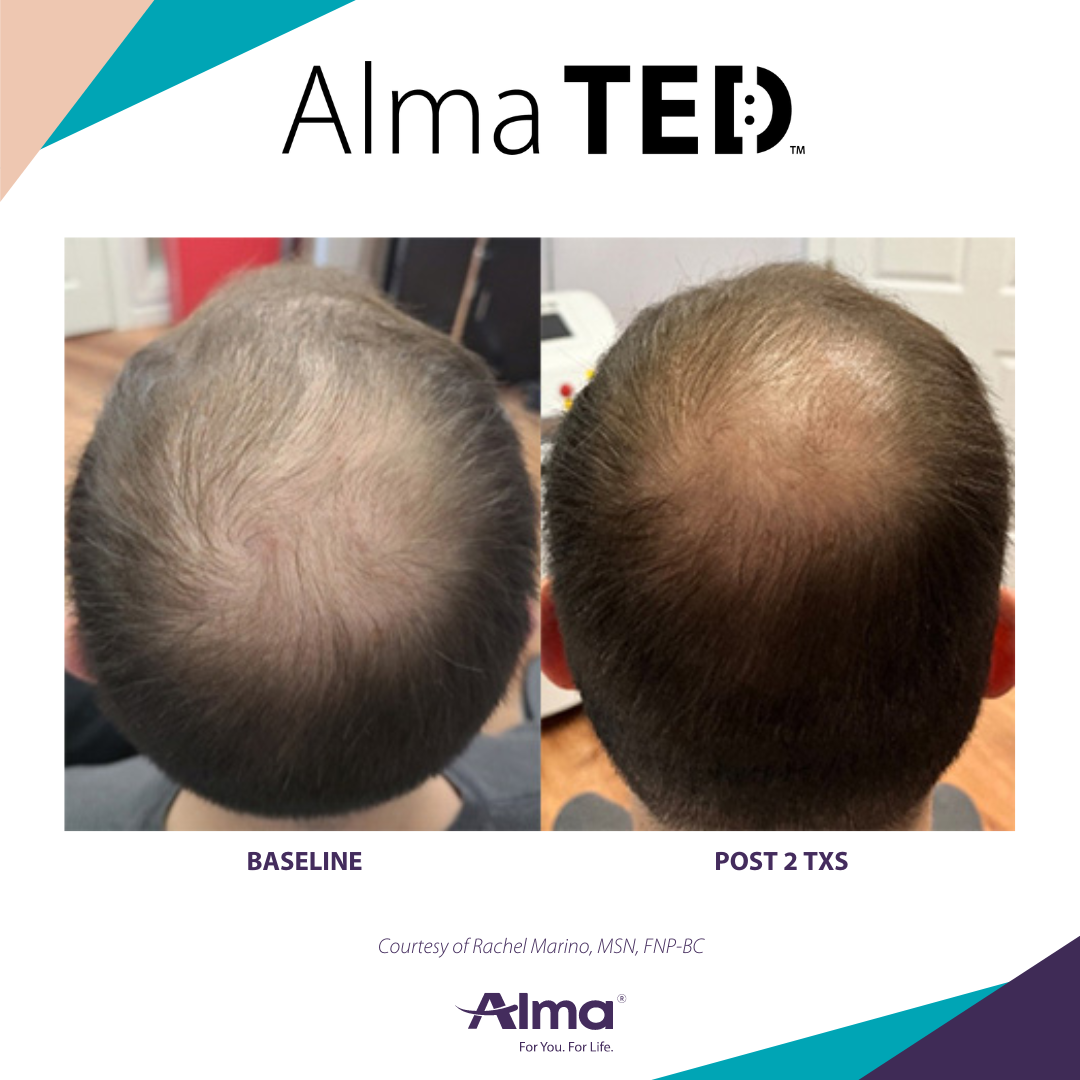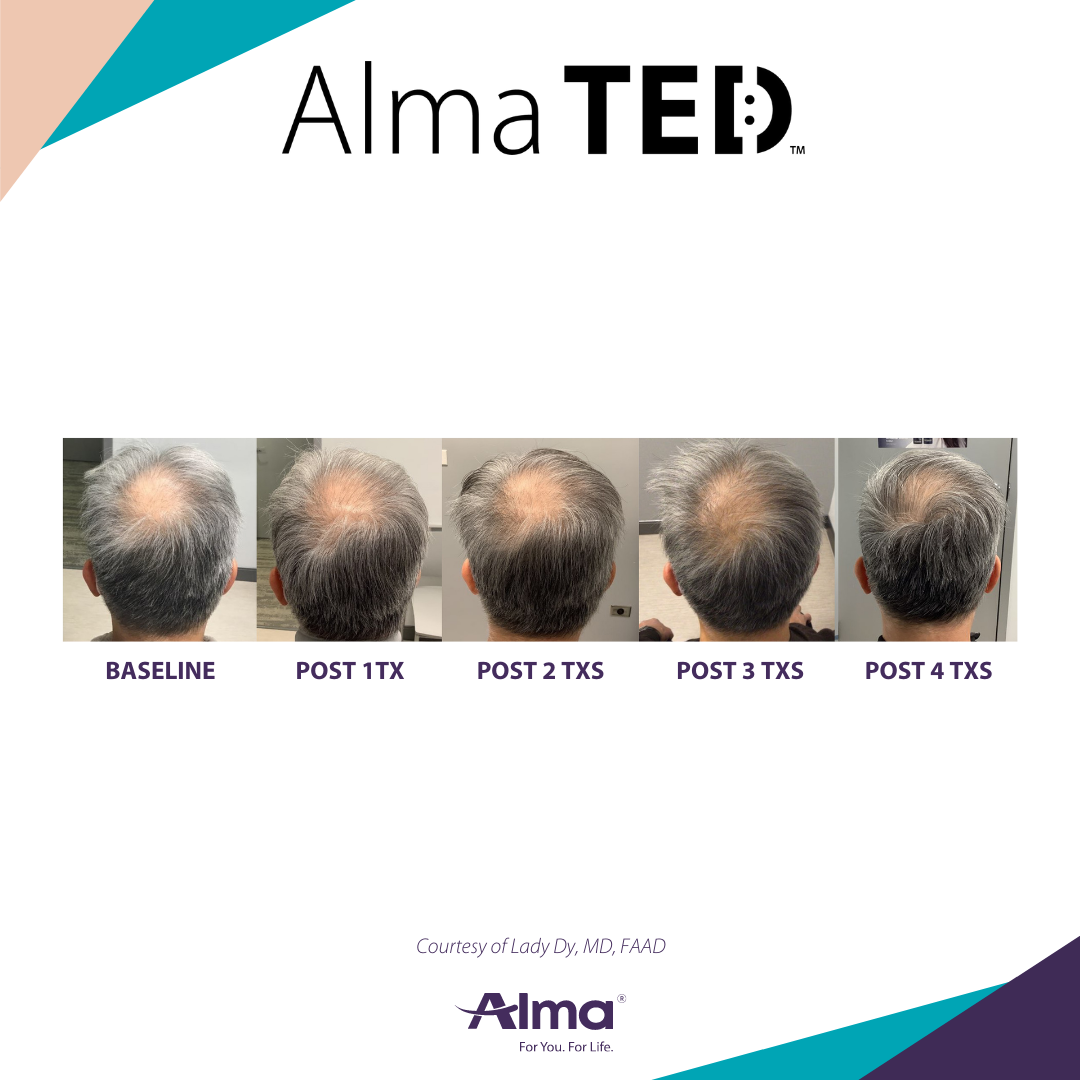 Eyelash Extensions
This client came to us and had never gotten lashes before. We take all client's age and wants into consideration to create a very natural yet beautiful look. When this client held up the mirror afterwards, she started crying saying she felt "so pretty"! She is so beautiful, and we were glad she could see herself the way we do!
Eyelash Extensions
Joey's eyebrows give her a more youthful look and less work while getting ready!
Eyelash Restoration
This client came to us bc her lashes had been burnt at another spa while getting a procedure. This was after 1-2 months of grow out. We tried to restore her look by adding lash extensions while keeping the health of her lashes in mind. They turned out well and natural looking which was our goal. Sweet client and we were so pleased it gave her confidence back.
Eyelash Extension
Lash extensions aren't just for the young. This client was concerned with her eyelids, so we used the lash extensions to distract. The client was very pleased! She loved having that brighter eye, more awake look.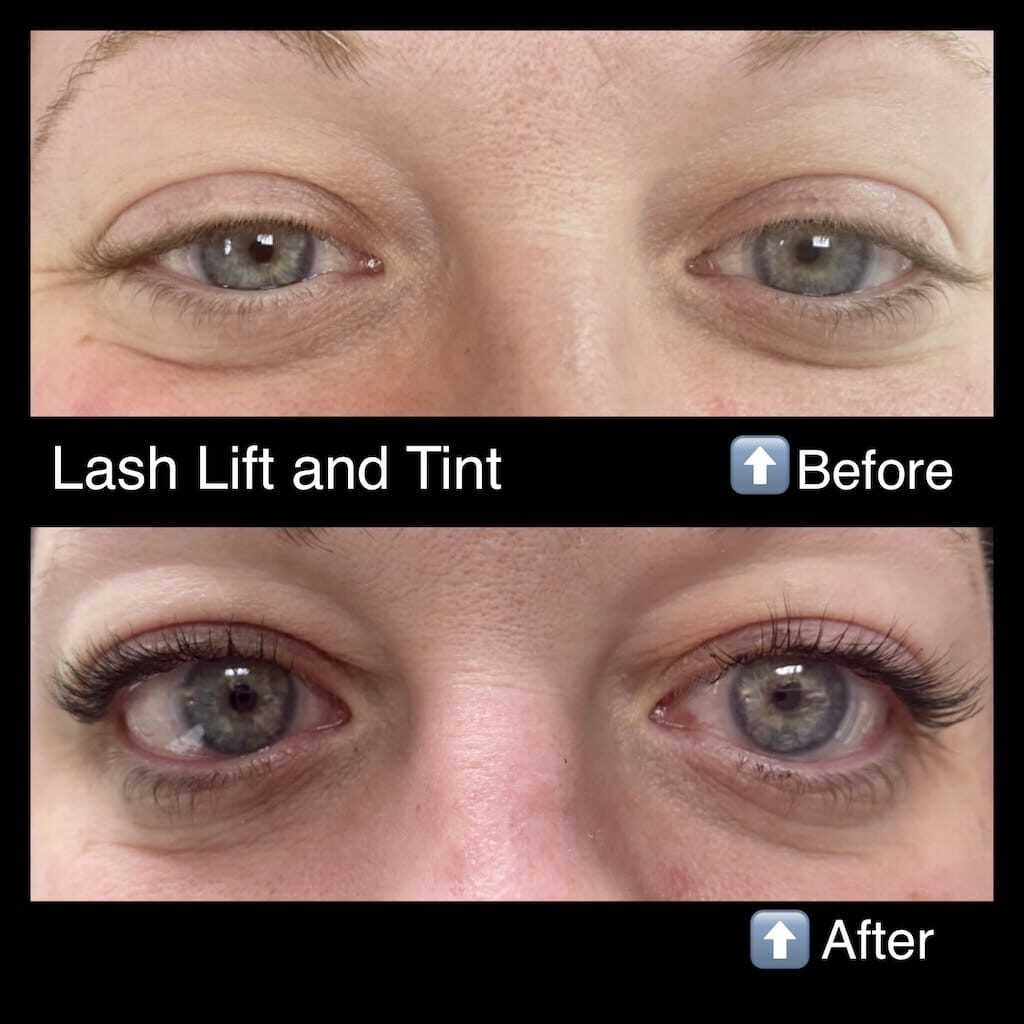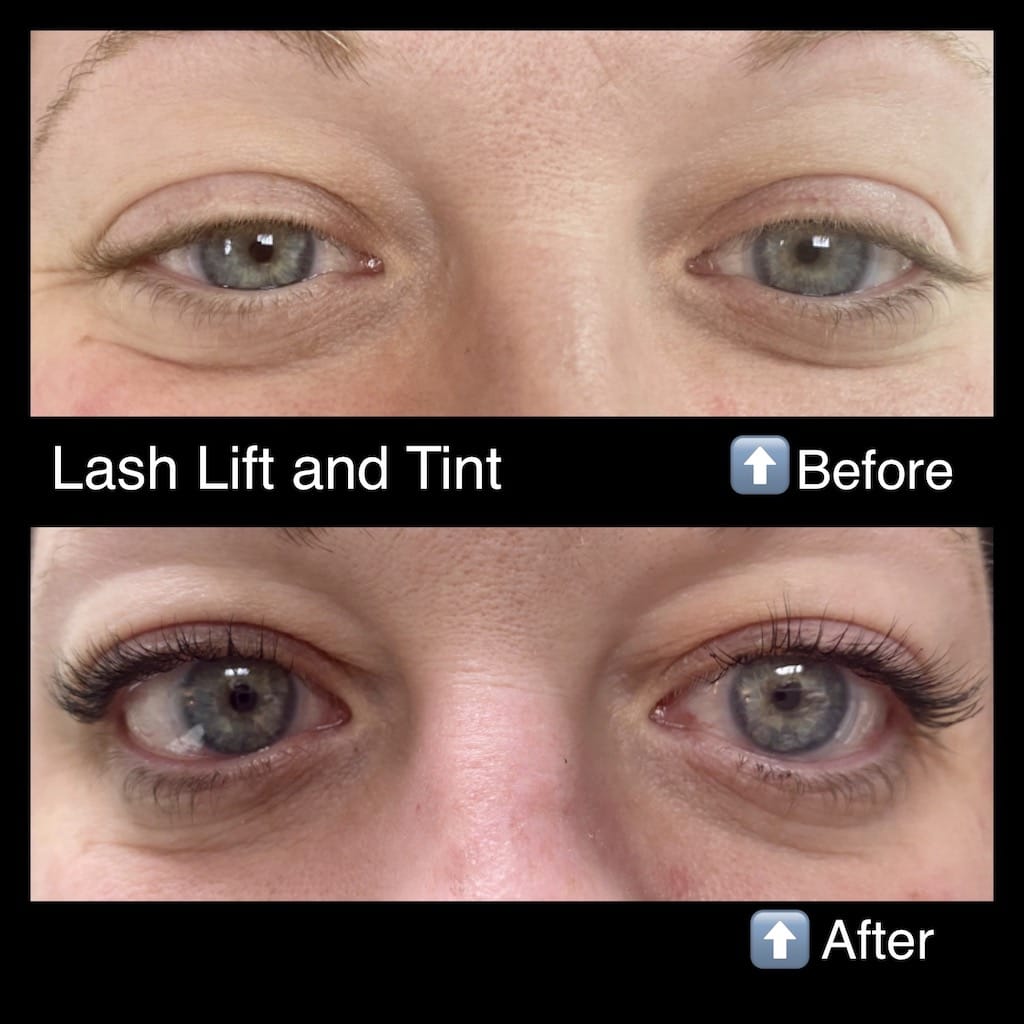 Dermaplaning
Dermaplaning helps get rid of vellus hair (peach fuzz) and dead skin cells, your face will feel silky smooth and amazing! We have many clients that come once a month for this and a nasal wax at the same time. Ha! You heard right, a NASAL wax! After getting one you will find it does not hurt like you thought and you will LOVE the results!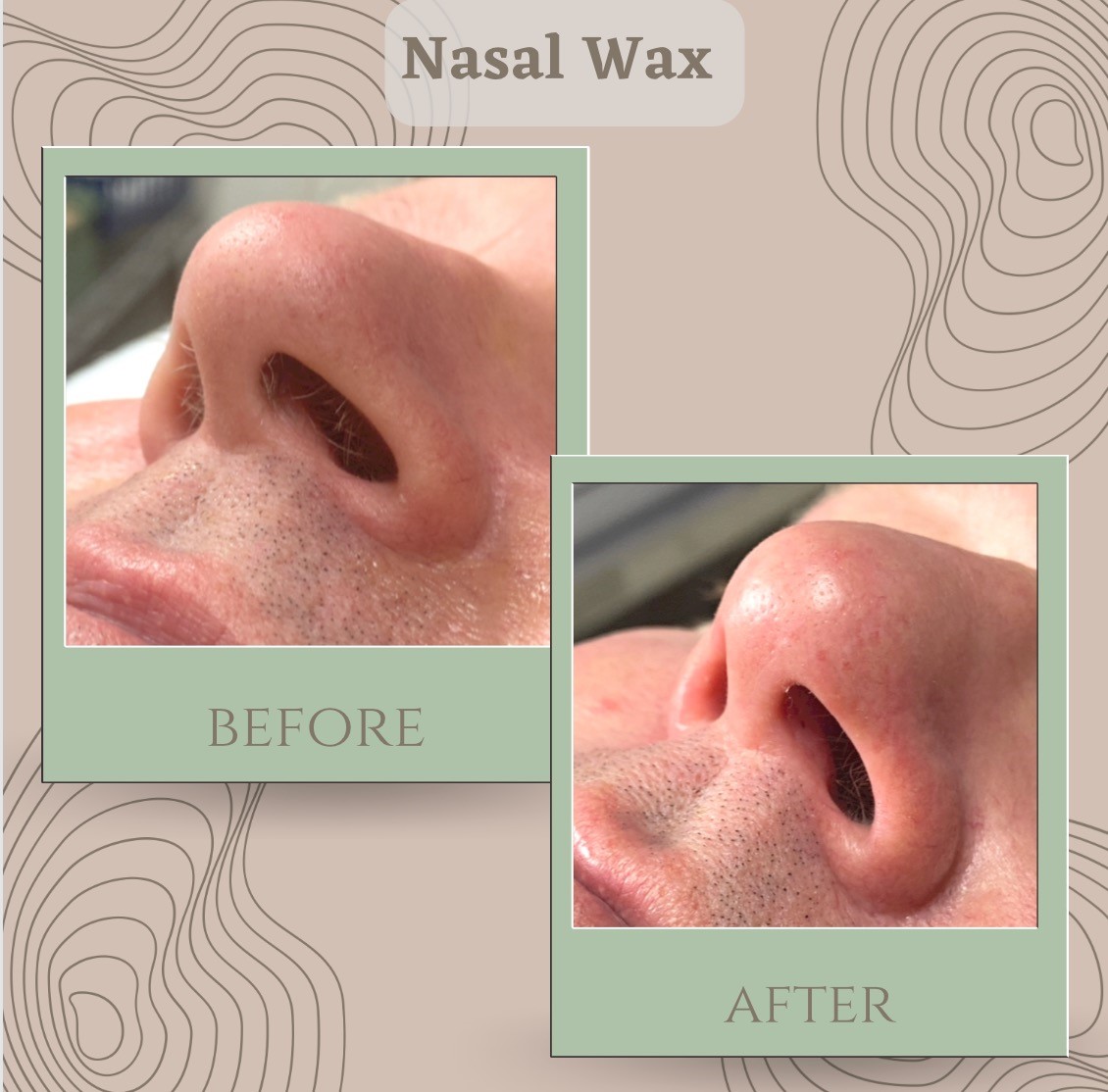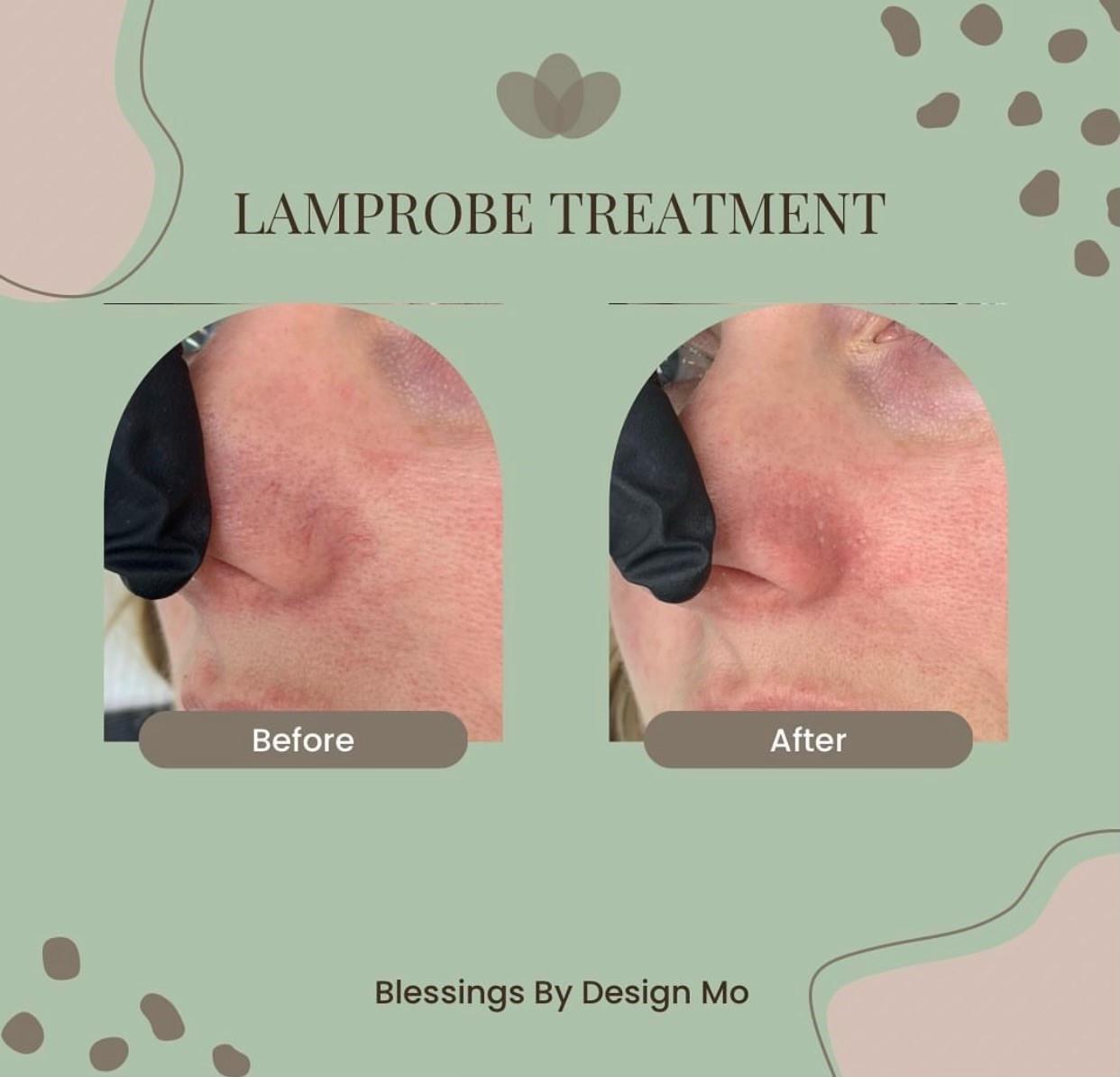 Plasma Skin Tightening
What a difference! The bottom pic which is before the procedure you will notice many small lines but the top pic ,which is after the procedure, over half of them are gone! This takes years off client's appearance without surgery!
Plasma Skin Tightening
The horizontal lines you see on bottom pic are gone in the top pic which is few weeks after the procedure. NO injections or surgery.
If you are wanting to find a Nixa Missouri Medical Spa that will help you to both look and feel your best you will love working with Blessings by Design Nixa Missouri Medical Spa. At Blessings by Design we pride ourselves in providing first-class services in a small town environment including:
Nixa Missouri Dermaplaning
Nixa Missouri Medical Microneedling
Nixa Missouri Fibroblast Plasma Skin Tightening
Nixa Missouri Facial Waxing
Nixa Missouri Lash Lift and/or Tint
Nixa Missouri Lash Extensions
Nixa Missouri Permanent Makeup
Nixa Missouri Lesion Removal (Lamprobe & Cryopen)
Nixa Missouri Omnilux Mask
Because our team is completely focused on and committed to providing world-class service we have an abundance of powerful before and after photos that we will be happy to share with you and any potential Nixa Missouri Medical Spa clients.
What Makes Blessings by Design the Highest Rated and Most Reviewed Nixa Missouri Medical Spa?
We are obsessed with making sure that when you leave you will be confident in how you both look and feel and we sincerely view our business as a ministry and a way to pour our hearts into the community. To schedule an appointment today call us today at: 417-374-7443 or click on the contact us button and we shall assist you as soon as possible.
What Makes Blessings by Design Different Than Other Nixa Missouri Medical Spas?
We simply make sure that every customer leaves happy because we sit down and conduct a personal assessment with every new patient and that includes you. Whether you need dermaplaning, medical microneedling or any of our other Nixa Medical Spa services we are here for you.