Call Us
Office Hours
Monday- 9am-4pm
Tuesday – 9am – 4pm
Wednesday – 9am – 4pm
Thursday – 9am – 4pm
Friday – 9am – 4pm
Saturday – closed
Sunday – closed
Address
105 Ridgecrest Ave. Suite #3B in Nixa, MO 65714
In The Crimson Plaza (We are in the same building with Alps Pharmacy and Wellness) right off Highway 14

Connect With Us
Have a question about our services or selection? Please don't hesitate to email us by filling out the form below. You can always call us at 417-374-7443.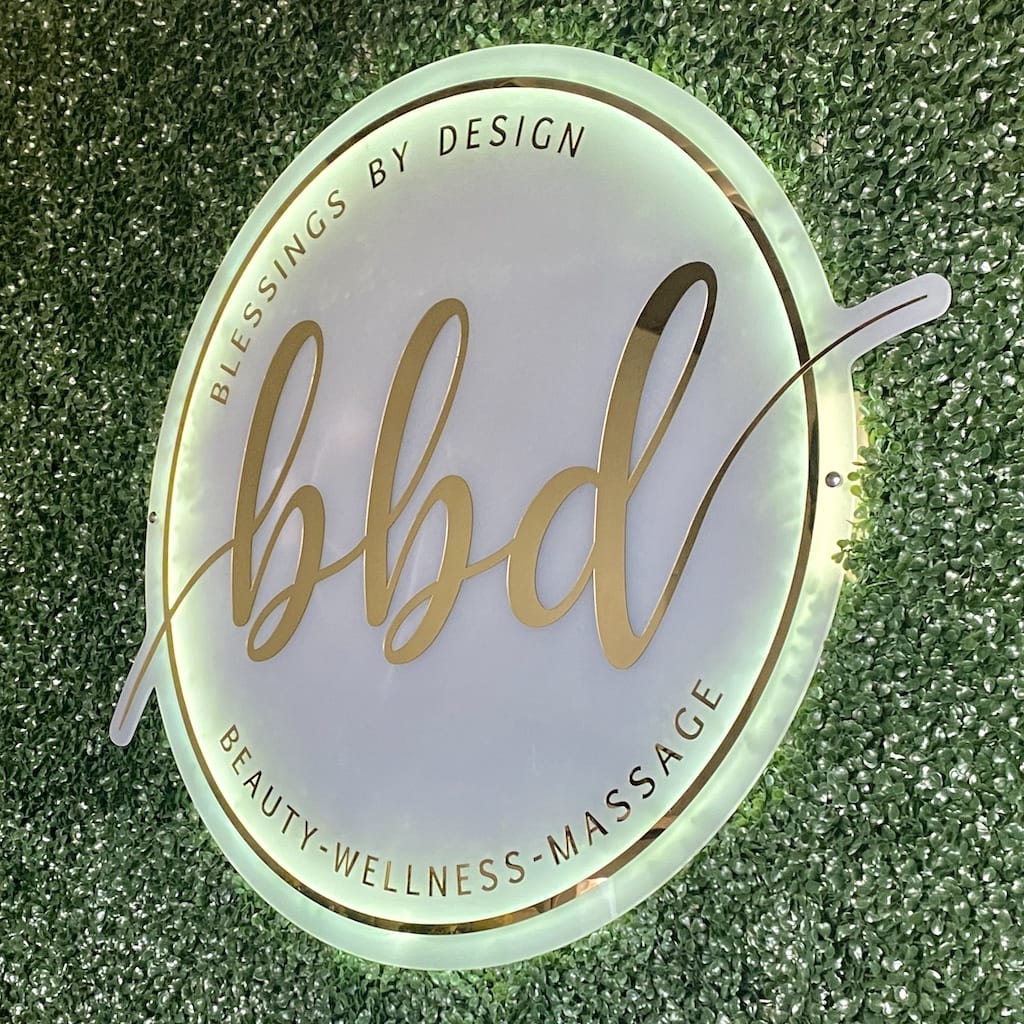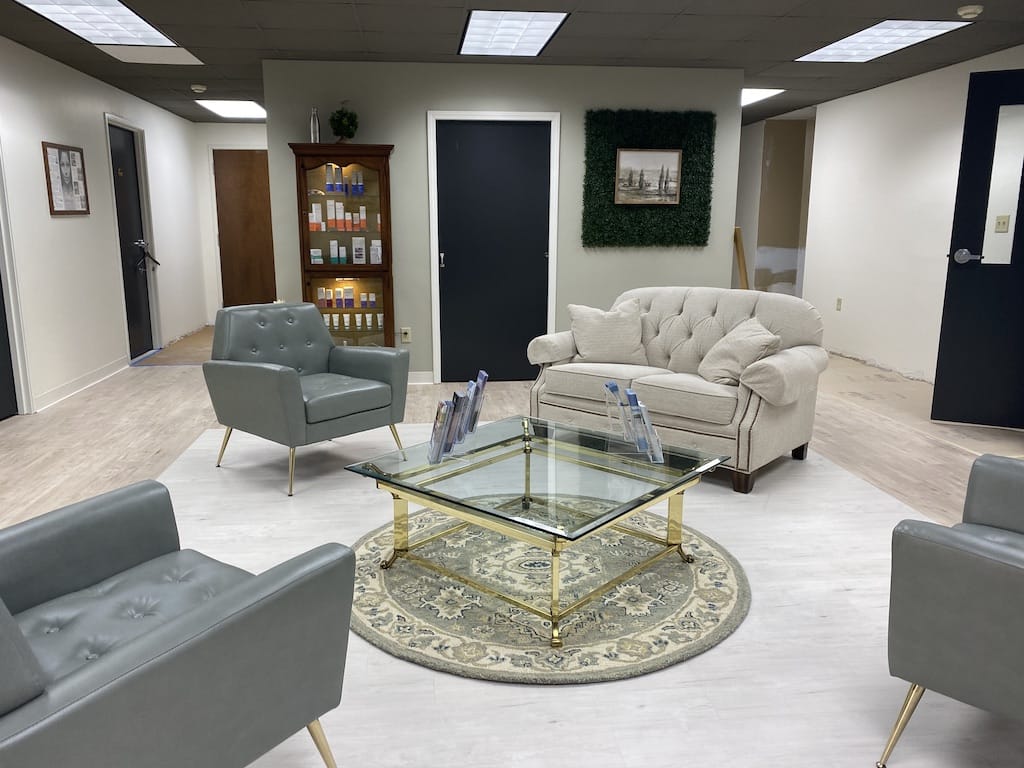 ***** So VERY pleased with BBD! After my previous esthetician moved, it had been a struggle finding a suitable replacement until now. Supporting locally owned business is important. Deanna is AMAZING! The environment balances being welcoming and friendly while maintaining professionalism and genuine sincerity. My concerns and desires were discussed then a plan was presented that was within my budget! Will I look 20 again? No, but I love how the treatments are removing the bumps, spots and after affects of my decades long love affair with the Sun. Absolutely recommend! – Cindy
---
*****My lashes look amazing! Mary Margaret is awesome! She is very thorough and takes great care in giving me the look I want. My eyes now really look great! I have been going to BBD for my lashes and facials for the past 3 months and recommend their services, you won't be disappointed!!! – Sherry
---
*****I have had facials, permanent makeup and small lesion removal…Deanna is so knowledgeable and gives such wonderful skin advice!!! The staff is wonderful!!!! – Zella
---
*****LOVED my lashes. They look so gorgeous!!! – Evan
---
*****LOVE the team and the services here! I come once a month for my dermaplaning and facial. – Lauren
---
*****Wonderful service with Amber. The best and most kind therapist I have ever had! – Gail
---
*****Amber did a great job! She focused on my problem areas and used the pressure I like. I will be back! – Melissa
---
*****Very knowledgeable about how to give you the best results. Having nurses doing the procedure gives me a great deal of confidence and made me feel safe. The ladies are so kind & make you feel like you've made a new friend. – Debbie
---
*****Love this local business and sweet MaryMargaret and Deanna! – Amber
---
*****I had several skin tags removed by these wonderful ladies a couple of weeks ago. They were caring and very thorough explaining everything as they went. I cannot recommend them enough!! – Sara
---
*****Have used many of their services. Great atmosphere and service. Highly recommend BBD – Joey
---
*****Deanna has performed many services for me from facials to needling to skin tag removal. All services have been amazing. Deanna always wants you to be the best you can be! – Lorna
---
*****Removed skin tag for me and was quick and healed great! – Larry
---
Went in today for a massage with Amber. It was amazing, she listened to what I said about problem areas and really did a great job. I will be back and tell everyone I know. – Melissa
---
I've had the dermaplaning facial and can't wait for my next one! – Sandy
---
I love that these products (Environ) take care of and improve my skin. – Barbara
---
My skin feels amazing after my appointment with you!! Thank you Mary Margaret! – Shelley
---
Deanna is an amazing person. Her people skills match perfectly with her professional skills. This combo makes for a great experience from the get-go. Warm and inviting, extremely caring and desiring to provide results that you want to achieve. Deanna has expertise in the nursing field and that definitely adds to the trust factor of having procedures performed. I highly recommend Blessings by Design for all your health/beauty needs! – Barbara
Medical Spa Nixa Missouri | Stay in the Loop
Are you in desperate need for a spa day? Contact Medical Spa Nixa Missouri Blessing by Design today and be ready to get the relaxation that you so deserve. After a long week, all you want is a little down time, but where can you find this? We promise at Blessings by Design you will find the restoration you are looking for. No matter the treatment you may be looking for or the relaxation you are in search of, we will be able to fulfill your needs and exceed your expectations. We have a large variety of services that you will be able to choose from. Even if you are not sure where to start, one of our many trained professionals will be able to effectively direct you to a service that is going to change the way you look at refreshing and relaxing.
Even if you are not in the market for a treatment at this time, this should not deter you from our fabulous spa. Contact Medical Spa Nixa Missouri Blessings by Design and we can show you our incredible and natural ingredient stocked boutique. Here you can find specialty items such as, clean and mineral based makeup, naturally derived skincare, hand crafted jewelry and unique statement pieces for your closest that everyone will ask about. Yes, you have permission to be excited!
You can stop in today or Contact Medical Spa Nixa Missouri to set up your first treatment today. It will be so easy with all the smiling faces and helping hands ready to be at your service. For a special treatment for you as well, we even give you your first derma plane facial for $17! This is an incredible opportunity for you to capitalize upon. Never pass up an opportunity this special. Lucky for you, and us, I am so sure you will be able to find a service that will get you hooked on the luxurious feeling of one of our treatments at Blessings by Design.
What are some of the benefits you can see when you are working with our skincare specialist? We offer a variety of health benefits that I am sure you will absolutely love to see. These are going to be things like, anti aging, increasing mental clarity, energy levels, quality of sleep and reduce inflammation, and everyone knows they could benefit from this. Truly, what we do is give you the confidence that you have been searching for. There is no more negative self talk because your revitalizing treatment is going to help you gain the confidence to welcome the day with open arms. Even if you have been suffering with migraines, we can address this issue and reduce the pain of migraines. All we ask of you is to immerse yourself in the experience that we offer here at Blessings by Design. It is so easy to get in contact with us by calling us here at 417.374.7443 or visit our website https://blessingsbydesign.net/
Contact Medical Spa Nixa Missouri | Live the Life you Deserve
Have you been needing a refresh? Are you constantly wishing for a spa day or a little time out from life? Contact Medical Spa Nixa Missouri Blessings by design and your wishes and dreams can become a reality with the immersive treatments we have to offer you. After our treatments, it will be so easy to feel confident with our beauty treatments and anti-aging skincare. All the products we offer you never have any of the harsh chemicals that are ruining your complexion. We only expect the best from our lives, so why have anything less than the best in our skincare. Nature has the healing properties that people long before us have always used. We believe that the power of nature can heal much more effectively than any chemical or lab made material ever could. This is exactly why we always use natures best skincare products during your services here at Blessings by Design.
Who are we at Blessings by Design? We are an aesthetic wellness clinic that focuses on procedures that are going to heal you from the inside out. Taking a holistic approach to everything is something we are super passionate about. We do this in order to help you look and feel the way that you have always wanted to. One of our many trained professionals is going to take into consideration every single one of your needs. We do this so that we can hit the goals that you have dreamed of for your body, skin and mind. Whatever your concerns may be, it will be easy to contact medical spa Nixa Missouri to get rejuvenation process started today. Feel the way you would like to and look as beautiful as you are on the inside.
What is self care? Self care is almost a buzz word in todays world. It means so much more than just caring for yourself, it means taking care of your future health as well. Our professionals are going to be able to direct you into treatments and procedures that will take your self care to a whole other level. Our friendly and calming spirit here at Blessings by Design is always sure to fill your spirt back up to the brim with joy and peace.
How do you get signed up with Blessings by design? We always suggest to start with an initial wellness consultation appointment. At this appointment we are going to be able to help you look at your health from a wholistic perspective. Afterwords, we will direct you to a service that is going to best fit your wellness goals. Once we have determined your goals and procedures, we will choose the package that is going to benefit you the most. Then all there is left to do is set your recurring appointments according to your procedures and then show up to your appointments. It is as easy as that! If you are ready to get started on your wellness journey, contact Medical Spa Nixa Missouri at 417.374.7443.